Posted By Claire on April 17, 2023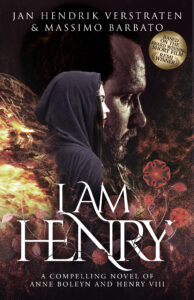 A big welcome to Jan Hendrik Verstaten and Massimo Barbato who are kicking off their blog tour for their new book "I am Henry" here on the Anne Boleyn Files today.
The novel is based on the award-winning short film of Henry VIII and Anne Boleyn, and is due to be released on 22nd April.
Over to Jan and Massimo…
The book's title suggests that the focus of the story is on Henry VIII and his journey. To an extent this is true. The story starts with Henry on his deathbed in Whitehall Palace, but very early on in, Anne emerges as a powerful and enduring presence. As in the award-winning short film we made, she visits Henry and the two recount what happened during their relationship. Anne remembers 'that fateful day she was taken to the tower'. Ultimately, Henry cannot claim to be the only main character of the book. He will have to share this title and the spotlight with his second and most famous wife.
Henry VII shares the spotlight with his second wife
For six consecutive chapters, the story is focused on Anne and her alone. Just like Henry, she is very much on her own journey in trying to piece it all back together. She tells it in her own words and from her point of view how she experienced the great injustice of her death, what took place on the scaffold and how her passing was. The separation from her little girl Elizabeth weighs heavily on her. It torments her, and she ponders if she is to blame for her own misfortune . What could she have done differently?
Broken-hearted, Anne Boleyn sets about creating a new vision for herself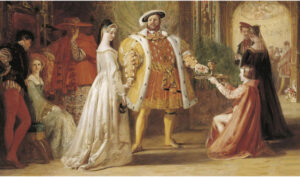 In the afterlife, Anne lives as a recluse. Even the house she lives in, a manor which resembles Hever Castle, her childhood home, reflects her misery and is in disrepair. Most of her time is spent without hope, but there are moments when her sparkle returns, for instance in her efforts to create a new vision and future and also during the visit of her dearest brother, George. Reluctantly she also meets with her first love Henry Percy to whom she was secretly betrothed in 1523.
Anne and Henry's fatal marriage cannot be seen as an isolated episode in Henry's life. It was the end of his marriage of almost 24 years with Catherine of Aragon.
What about the other woman?
This aspect of the 'other' woman and the betrayal that came with it, is one of the reasons why the story moves us. Catherine, just like Anne, shares in her own voice and from her point of view her story in several chapters. She introduces the reader to her son Henry, the Duke of Cornwall, her first living child with Henry VIII. A son and Heir Apparent who was born January 1, 1511 and who died the following month.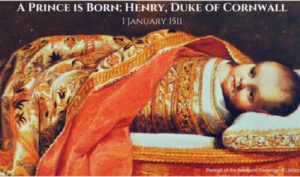 Trapped in a nightmare they cannot wake up from
Anne, just like Henry, is trapped in her own nightmare. Neither one of them seems eager to engage with the other side. Nevertheless, they need each other to find their peace. Their paths must cross one final time. Again, historical fact is woven into the story, providing a valuable framework and references. The story results in a surprising and emotionally poignant conclusion.
Readers will see the characters as fully realised people, rather than mere faces in a painting
The novel is based on the real people they once were and attempts to get to grips with their innermost thoughts and feelings. It explores how our lives are shaped by the bonds we form. These bonds teach us about ourselves and sometimes, despite our own wishes, give us insight into what is truly important. Author Kevin Miller says the novel "masterfully personifies the various characters," and the complexity of human nature. Historian and author Claire Ridgway describes the scenes as "poignant and emotionally charged," whilst historian and author Elizabeth Norton says it is "mesmeric and dreamlike… An intensely satisfying read."
'I am Henry' is an innovative retelling of the story of Henry VIII and Anne Boleyn. Due for release in paperback and e-book format by MadeGlobal Publishing, on 22 April 2023.
For more information about the novel and the short film go to linktr.ee/iamhenryfilmandnovel or pre-order on Amazon at https://mybook.to/iamhenry
You can enjoy other guest articles on Jan and Massimo's blog tour: