Posted By Claire on September 10, 2010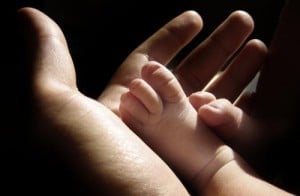 On the 10th September 1533 Princess Elizabeth was christened at the Church of Observant Friars at Greenwich. She was not the boy astrologers and doctors had predicted, or that Henry and Anne had wished for, but the couple made the best of it and celebrated in style.
You can read more about the ceremony and celebrations in my article "Elizabeth I's Christening – 10th September 1533" at the Elizabeth Files.
Here at the Anne Boleyn Files, I have written an article, "Anne Boleyn: The Mother" examining what kind of mother Anne Boleyn was, before she was executed in May 1536 leaving little Elizabeth without a mother. I am convinced from my research that Anne Boleyn was a loving mother and doted on little Elizabeth, as much as a queen was allowed to. I have also written about Anne Boleyn's influence on Elizabeth:-