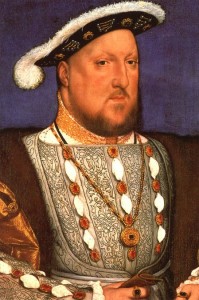 Happy 521st birthday to King Henry VIII!
Yes, on this day in history, 28th June 1491, Elizabeth of York, consort of King Henry VII, gave birth to her third child and second son at Greenwich Palace. The baby boy was named after his father.
Of course, they already had a Prince of Wales, their first son Arthur, so little Henry was the "spare" and so was not brought up in his early years to be king. All that changed on 2nd April 1502, when Arthur died and the 10 year old Henry became heir to the throne.
You can read more about Henry in the following articles: