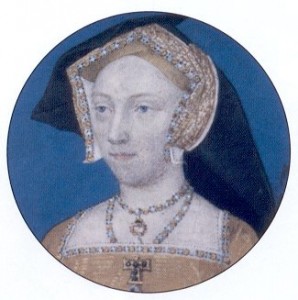 On 27th May 1537, Trinity Sunday, there were celebrations in London following the news of the 'quickening' of Queen Jane's baby.
Jane Seymour had been married to King Henry VIII for just under a year and it was hoped that she was carrying Henry VIII's longed-for son and heir.
The first movement of the queen's baby was a joyous occasion and it sparked off celebrations in Oxford, York and Guînes. In London, a Te Deum was sung in St Paul's Cathedral, fires were lit and wine was enjoyed by the people.
Today is also the anniversary of the execution of Margaret Pole, Countess of Salisbury, in 1541 – click here to read more.