25 May 1553 – The Wedding of Lady Jane Grey and Guildford Dudley
Posted By Claire on May 25, 2012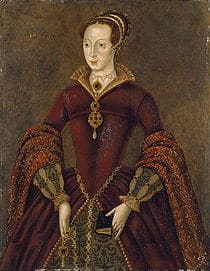 On this day in history, 25th May 1553, there were three weddings at the Dudley family's London home, Durham Place. The brides were Jane Grey, Katherine Grey and Katherine Dudley, and the grooms were Guildford Dudley, Henry Herbert and Henry Hastings.
I won't go into any more detail as author Susan Higginbotham has written an excellent article on the wedding over on her blog – click here to read it now. I also wrote an article on The Elizabeth Files last year, see 25 May 1553 – Lady Jane Grey Marries Guildford Dudley.
You can read more about Lady Jane Grey in the following articles:-
P.S. Susan Higginbotham's upcoming novel Her Highness, the Traitor (due for release next week) is about the Dudleys and Greys, and it is a wonderful read. See my review click here.