Posted By Claire on May 25, 2018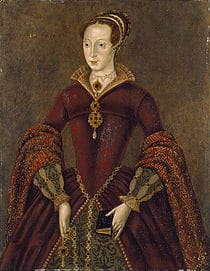 On this day in history, 25th May 1553, Lady Jane Grey, daughter of Henry Grey, Duke of Suffolk, and his wife, Frances Brandon, married Lord Guildford Dudley, at Durham Place, the London residence of Guildford's father, John Dudley, Duke of Northumberland.
It wasn't the only wedding to take place that day at Durham Place. Jane's sister, Lady Katherine Grey, married Lord Henry Herbert, son of the Earl of Pembroke, and Guildford's twelve-year-old sister, Lady Catherine Dudley, married Lord Henry Hastings.