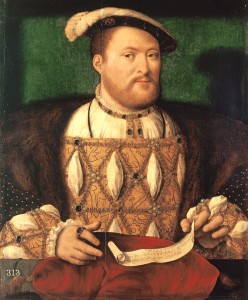 On this day in 1536, King Henry VIII suddenly seemed very hopeful of a Prince of Wales to succeed him. Did he know something that everyone else didn't?
Was Henry VIII hopeful that Queen Anne Boleyn could still give him a son, or had he, in his mind, moved onto his new flame, Jane Seymour?
Find out more about what Henry VIII said in today's video, which is part of a series counting down to Queen Anne Boleyn's execution on 19th May 1536.
If you're interested in my book (very cheeky plug!), then you can find out more at http://getbook.at/fallanneboleyn.
If you prefer articles to videos, you can click here to read an article on this.