Posted By Claire on October 24, 2012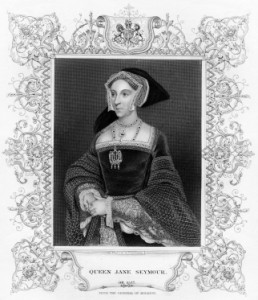 Just twelve days after giving birth to a baby boy, Prince Edward and the future Edward VI, Queen Jane Seymour died of suspected puerperal fever (childbed fever) at Hampton Court Palace. She had done her duty as queen, but it had cost her her life.
Jane had seemed fine after the birth even though it had been a long and arduous labour, but shortly after Edward's christening on 15th October fever and delirium set in. The fever reached crisis point on 17th October and it was hoped that she had beaten it, but it returned and this time she couldn't fight it. She died on the night of 24th October 1537.
On 13th November 1537, Jane Seymour was laid to rest in St George's Chapel, Windsor Castle, to be joined by her husband, Henry VIII, in 1547. Legend has it that her body was buried there but that her heart was buried in the Chapel Royal of Hampton Court Palace. RIP Jane.
You can read more about Jane in the following articles: