Posted By Claire on June 24, 2017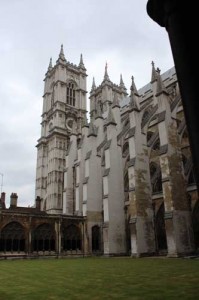 On this day in history, 24th June 1509, Midsummer's Day and the Feast of St John the Baptist, King Henry VIII and his queen consort, Catherine of Aragon, were crowned at Westminster Abbey, in London, by William Warham, Archbishop of Canterbury.
Henry VIII had become king on the death of his father, Henry VII, on 21st April 1509, and he had married Catherine of Aragon, daughter of Isabella I of Castile and Ferdinand II of Aragon, on 11th June 1509. Catherine was the widow of Henry's brother, Arthur, Prince of Wales, who had died in April 1502.