2 June 1536 – Jane Seymour's First Public Appearance as Queen
Posted By Claire on June 2, 2013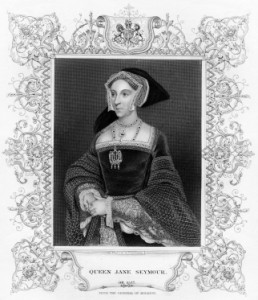 On Friday 2nd June 1536, Henry VIII's third wife, Jane Seymour, made her first public appearance at Greenwich. Sir John Russell recorded this in a letter to Lord Lisle:
"On Friday last [2nd June] the Queen sat abroad as Queen, and was served by her own servants, who were sworn that same day. The King came in his great boat to Greenwich that day with his privy chamber, and the Queen and the ladies in the great barge. I assure you she is as gentle a lady as ever I knew, and as fair a Queen as any in Christendom. 'The King hath come out of hell into heaven for the gentleness in this and the cursedness and the unhappiness in the other.' You would do well to write to the King again that you rejoice he is so well matched with so gracious a woman as is reported. This will please the King."
Jane had married Henry VIII on 30th May 1536 in the Queen's Closet at Whitehall.
Notes and Sources