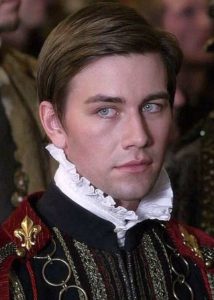 On this day in history, 14th November 1541, an inventory was taken "of the goods and chattels, lands and fees of Thos. Culpeper, the younger", a member of the king's privy chamber who had been having secret meetings with the queen and who Francis Dereham claimed had replaced him in the queen's affections.
By 14th November 1541, an inventory had also been taken of the possession of Jane Boleyn, Lady Rochford, one of Queen Catherine Howard's ladies and the widow of George Boleyn, Lord Rochford.
You can click here to read more.
Picture: Torrance Coombs as Thomas Culpeper in "The Tudors" series.