Posted By Claire on February 12, 2017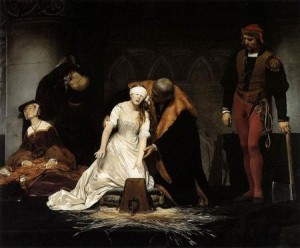 On this day in history, 12th February 1554, Lady Jane Grey and her husband, Guildford Dudley, were executed.
Guildford was beheaded on Tower Hill and Jane was beheaded withing the walls of the Tower of London. Jane was just sixteen years old and Guildford was around 18/19 years old.
Here are links to read more about them and their executions: