Thank you for all the comments on George Boleyn, Lord Rochford, Part 1, I am sure that George would be delighted to know that actually people don't hold such a low opinion of him!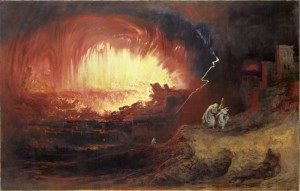 Louise made a very good point when she said that George Cavendish's words in "Metrical Visions" about George, and the other men, may well have been misinterpreted. As Louise says, Cavendish uses terms such as "bestial" and "unlawful lechery" frequently in his writing to sum up any behaviour that he considers inappropriate and he even referred to the King's "unlawful lechery". Would he dare to suggest that the King was a sodomite? No.
So why do historians assume that Cavendish is talking about buggery and bestiality when he writes about men like George? It may well be that George committed adultery, and was a bit of a womaniser, but there does not seem to be any evidence of him being homosexual or bisexual, whatever authors would have us believe.
This week, I'm going to look at how a man who had risen to the point of holding one of the most influential posts in the Kingdom (the post of Warden of the Cinque Ports), could end up being accused of committing incest and treason, being executed for treason and having his body buried at the Tower's chapel, rather than in a nice family vault. A sad end to a very promising life.
As there is so much to write about George, I will be ending the series with Part 3 next week.
A Warning Sign
The first sign that George Boleyn, Lord Rochford, was losing royal favour was on the 29th April 1536. It was expected that on this day George was going to be made a Knight of the Garter, but, to the horror of Anne, George and the Boleyn faction, Henry VIII had a change of heart and appointed Sir Nicholas Carew, a supporter of the King's mistress, Jane Seymour, as a Knight of the Garter. This was a shock for Anne and George and was a warning sign that things were swinging in Jane Seymour's favour and that Anne was losing her power over the King.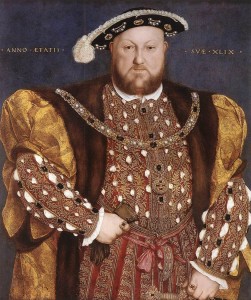 What Anne Boleyn, her brother and the Boleyn faction did not know was that Cromwell had been cooking up a plot, not only to get rid of Anne, but to get rid of the entire Boleyn faction.
There are various theories about Cromwell's plot. Some, like Alison Weir, believe that the plot was Cromwell's doing and that the King was just as much of an innocent party as those who were plotted against. She believes that Cromwell was able to provide the King with enough evidence for him to believe that Anne was guilty, that she had betrayed him, and that is why Henry was able to support Cromwell's plans, see Anne and his favourites executed and move on to his new life with Jane Seymour. However, other historians believe that Henry VIII was actually complicit in Cromwell's plans, that he may well have ordered Cromwell's investigations and that he wanted rid of Anne.
Elizabeth Norton, author of "Anne Boleyn: Henry VIII's Obsession", said in our Anne Boleyn Files interview:-
"Henry VIII remained, until the end of his life, in full control of his kingdom. The plot against Catherine Parr, in which she was very nearly sent to the Tower for heresy in 1546 shows that it was not possible for Henry's wives to fall without his express agreement. Henry's seeming compliance in agreeing to Catherine's arrest was part of a test of his wife and an attempt to push her back into a more domestic sphere.

In contrast, Anne Boleyn was allowed to fall and there is evidence that Henry had tired of her. Whilst he did still seek Imperial recognition of his marriage to Anne as late as April 1536, it is clear that he was already by then becoming more committed to Jane Seymour – he perhaps simply had not found the mechanism by which to engineer Anne's fall. Cromwell and the other factions working against Anne provided the means by which she could be brought down, with the rumours of infidelity and the precontract with Henry Percy. It was Henry VIII himself who had to agree to the final attack on Anne and, his conduct at the May Day jousts shows that he did indeed agree to this."
It also would have been dangerous for Cromwell to move against the King's wife and royal favourites, such as George Boleyn and Henry Norris, without the King's knowledge and blessing.
George Boleyn's Arrest
As you know from my previous posts on Smeaton, Weston, Brereton and Norris, Mark Smeaton was invited to dine at Sir Thomas Cromwell's house in Stepney on the 30th April. This was far from being the lavish dinner that Smeaton anticipated and, instead of dinner, Smeaton was interrogated and may even have been tortured. As a result of this interrogation, Smeaton confessed to adultery with Anne Boleyn and it was this confession, however forced, that meant that Cromwell could move against Anne.
The next day, at the May Day jousts, the King is said to have received a message which caused him to leave abruptly, taking Henry Norris along with him. Norris's man servant, George Constantine, wrote of how the King himself interrogated Norris on this journey back to Greenwich. Norris was taken to the Tower of London at dawn on the 2nd May and Eustace Chapuys wrote of how Smeaton was taken to the Tower on the morning on the 2nd and George Boleyn was taken after dinner (dinner was served between 10am and 1pm according to Alison Weir), "more than six hours after the others". Weir points out that George was arrested "so discreetly" that very few people knew about it. Weir also writes that it appears that George was arrested and taken to the Tower without being interrogated.
The Role of Lady Rochford
Much has been made, in fiction and on TV, of the role of Jane Boleyn (nee Parker), Lady Rochford, in the fall of George Boleyn and Anne Boleyn. If we are to believe the likes of Philippa Gregory and The Tudors, then we would see Jane as a bitter and vengeful woman who was jealous of George and Anne's close relationship and who wanted revenge for George's treatment of her.
As I said last week, some historians believe that George and Jane's marriage was loveless and that Jane grew to hate George, whereas others, like Julia Fox believe that it was like any other marriage, with its ups and downs. Jane was one of Anne's ladies and had actually conspired with Anne in 1534 to try and get Henry VIII's new mistress banished from court. However, it was Jane who was banished from court, for her part in the plot. Perhaps this turned Jane against Anne – who knows? It does appear though that Jane had a role in George and Anne's downfalls. Eric Ives writes:-
"It was she [Jane] who had told the Crown of Anne's remarks about Henry's sexual capacities, and according to de Carles, Rochford said to his judges, "On the evidence of only one woman you are willing to believe this great evil of me, and on the basis of her allegations you are deciding my judgement." A foreign visitor to London in May 1536 wrote of "that person who more out of envy and jealousy than out of love towards the king did betray this accursed secret and together with it the names of those who had joined in the evil doings of the unchaste queen". The lost journal of Antony Antony also referred to the role of Lady Rochford and probably included words to the effect that "the wife of Lord Rochford was a particular instrument in the death of Queen Anne.""
Ives also writes that Bishop Burnet, who wasn't a contemporary of Anne and George but who had access to primary sources, asserted that Jane "carried many stories to the king or some about him" and gave evidence "that there was a familiarity between the queen and her brother beyond what so near a relationship could justify."
Alison Weir quotes George Wyatt's words to prove that Jane gave evidence to Cromwell:-
"[in] this principle matter between the Queen and her brother, there was brought forth, indeed, witness his wicked wife, accuser of her own husband, even to the seeking of his blood. What she did was more to be rid of him than of true ground against him."
But, why would Jane do this to her husband and sister-in-law?
Possible reasons could include:-
Jealousy of George and Anne's close relationship
Revenge on Anne for Jane's banishment from court
Jane's family's connection to the Lady Mary – Weir writes of how Jane's father, Lord Morley, was sympathetic to the Lady Mary's cause and there is evidence that he "held up Mary as a model of virtue and learning to his family".
Jane's family's dislike of the Boleyns – Alison Weir writes of how Lord Morley had spent a few years in the household of Henry VIII's grandmother, Lady Margaret Beaufort, and would have known her great friend and confessor, John Fisher, Bishop of Rochester, who was executed on 22nd June 1535 for refusing to sign the oath of succession and refusing to recognise the King as the Supreme Head of the Church. Morley could well have blamed Anne Boleyn and her faction for Fisher's execution and Weir writes that "it seems that the Parkers [Jane's family], like so many who had been of the Queen's party, had become disaffected and decided to distance themselves from Anne and place their hopes for the future in the Lady Mary."
Jane discovered that her husband was having a homosexual affair with Mark Smeaton – This is highly unlikely and the only evidence that could be used to link the two men is the fact that George gave Smeaton a book of poems, "Les Lamentations de Matheolus" and "Le Livre de Leesce" by Jean Lefevre. Retha Warnicke believes that the fact that this book was an attack on marriage and was an expensive manuscript is a sign that the two men were more than just friends. It is rather sad that a gift between friends can be seen in this way.
Jane was subjected to sexual practices that shocked and upset her – There is no evidence of this and we do not know what went on in their marriage.
George was a womaniser – We have no evidence of this apart from George Cavendish's words about George deflowering maidens and his sexual appetite.
Jane realised that the Boleyns were on their way down – Perhaps Jane realised that the Boleyns were about to fall and wanted to save herself. Perhaps she saw that the only way to distance herself from Anne and George, and to save her own neck, was to give the King and Cromwell what they wanted, evidence.
Jane was forced to give evidence – Perhaps we are misjudging Jane, perhaps she had no choice in the matter. It could well be that Cromwell put pressure on her and there was no way out for her. She could either go down with the Boleyns or do what Cromwell wanted.
But did Jane Boleyn even give evidence to Cromwell regarding George and Anne? Perhaps not.
John Guy, in his review of Alison Weir's "The Lady in the Tower" points out the flaws in the argument that Jane did give evidence and confessed to it at her own execution:-
De Carles reported that "a single woman" produced the most damaging material against Anne and George, but de Carles hinted at Lady Worcester, not Jane. Although Weir and others think that he was confused, as Jane was interrogated at the time, Guy points out that there is no proof that it was Jane.
Chapuys and a Portuguese gentleman – Guy writes that although Weir says that Chapuys named Jane as divulging the "accursed secret" in a letter, he does not say this and the Portuguese gentleman just talks of "that person" and does not name Jane.
Jane's confession at her execution in 1542 is actually a forgery Guy points out that an eye-witness account of Jane's execution makes no mention of this confession and the source that does mention it is known to be unreliable.
Weir is not the only historian to believe that Jane had a role in George and Anne's falls, Ives also gives sources to back this idea up, but perhaps we are being unfair on Jane, perhaps she was not the vengeful wife that many paint her to be, perhaps she too was a victim, losing her husband and sister-in-law in such a tragic way. I guess we'll never know for sure.
What do you think? Let me know by leaving a comment below.
Sources