Posted By Claire on September 4, 2015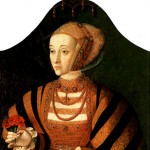 On this day in history, 4th September 1539, William, Duke of Cleves, promised his sister Anne of Cleves in marriage to Henry VIII by signing a marriage treaty. The treaty was then sent to England, where it was ratified and concluded by early October.
Click here to read more about this and to read the treaty.