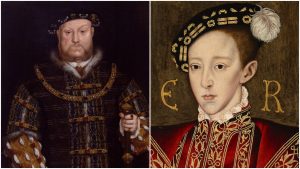 The king is dead! Long live the king!
Yes, on this day in history, Friday 28th January 1547, that iconic Tudor monarch, King Henry VIII died at Whitehall Palace at the age of fifty-five. He was succeeded by his nine-year-old son, Edward, who became King Edward VI.
Henry VIII's death was kept secret until 31st January 1547 to give his council time to discuss what was going to happen regarding the boy-king's accession.