22 December 1541 – The trials of the Howards and Tilneys
Posted By Claire on December 22, 2016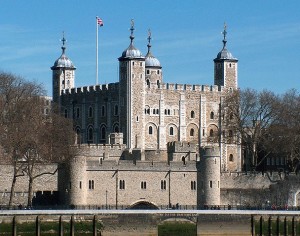 On this day in 1541, members of the Howard and Tilney family, plus their staff, were tried for misprision of treason for covering up the "unlawful, carnal, voluptuous, and licentious life" of Queen Catherine Howard while she lived with the Dowager Duchess of Norfolk at Lambeth.
The people listed in the trial documents included Lord William Howard and his wife, Margaret; Katherine Tilney, Alice Restwold, Joan Bulmer, Anne Howard, Robert Damporte, Malena Tilney, Margaret Benet, Edward Waldegrave and William Ashby. They were all found guilty and sentenced to "perpetual imprisonment and loss of goods". They were imprisoned in the Tower of London. The ill and aged Agnes Tilney, Dowager Duchess of Norfolk, was named, but not tried.
Also on this day in history, 22nd December 1534, an imprisoned John Fisher, Bishop of Rochester, wrote to Thomas Cromwell. Click here to read his letter.