Posted By Claire on September 10, 2017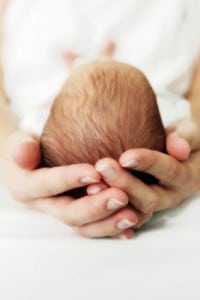 On this day in history, 10th September 1533, the three-day-old daughter of King Henry VIII and his second wife, was baptised in a lavish ceremony at the Church of Observant Friars in Greenwich. She was baptised "Elizabeth" and would grow up to be Queen Elizabeth I.
Her godparents were Thomas Cranmer, Archbishop of Centerbury; Agnes Howard (nee Tylney), Dowager Duchess of Norfolk; Margaret Grey (nee Wotton), Marchioness of Dorset; and Gertrude Courtenay, Marchioness of Exeter.