December 3: Wonderful Photos
Thank you to long-term Anne Boleyn Files follower Jean Setering for sharing this wonderful photo. It was taken at Hever Castle on the Anne Boleyn Experience Tour that I co-led with Philippa Brewell a couple of years ago. Doesn't Jean look great dressed as Anne Boleyn, and that's castle supervisor Dr Owen Emmerson dressed up as Henry VIII. What a wonderful memory for Jean to cherish!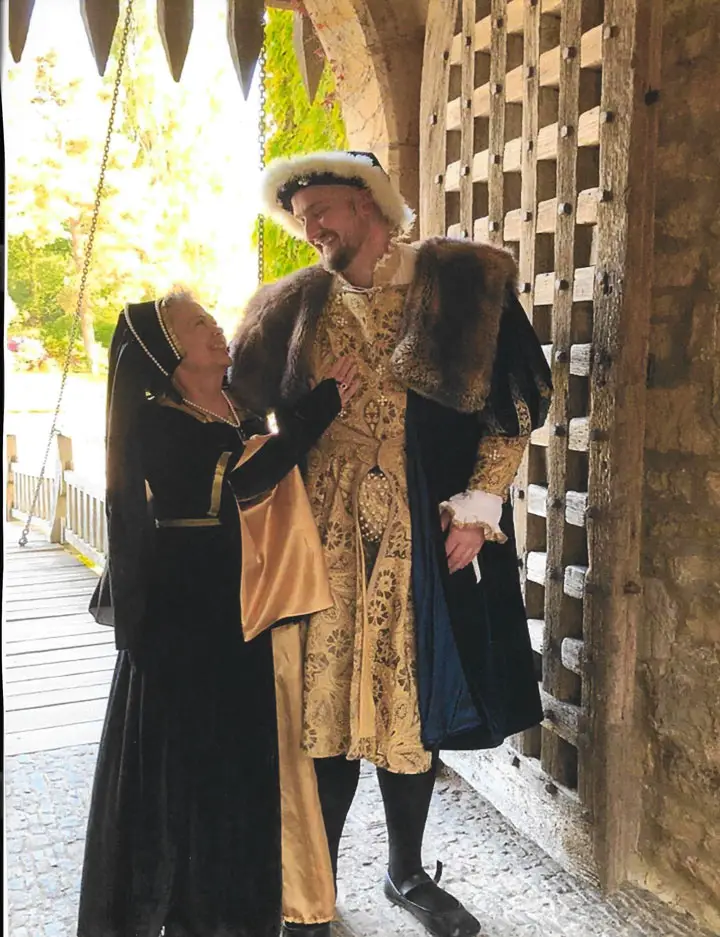 ---
Anne Boleyn Files follower Caren was on the same tour as Jean and sent me this lovely photo of her taken in the inner courtyard at Hever Castle.