December 2: Rhys ap Thomas
Thank you to Dr Susan Fern, author of "The Man Who Killed Richard III" for sharing this article with us today... The Lost Tudor.
---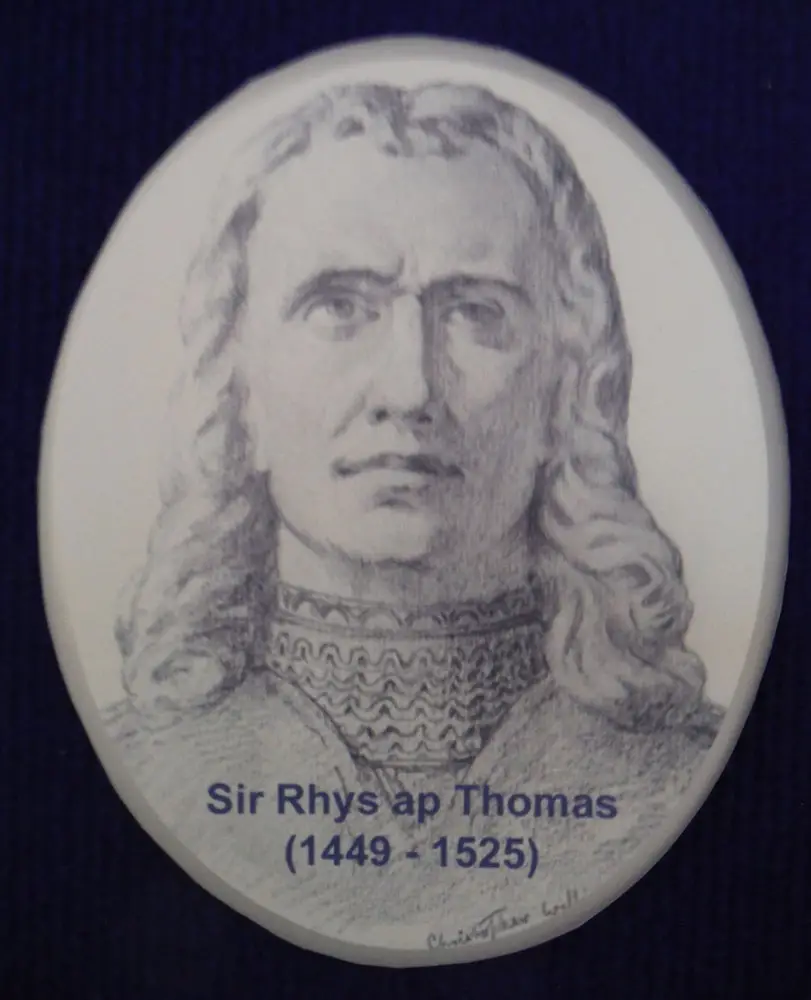 Rhys ap Thomas? You may well ask, who is he? Seemingly forgotten by history this man was instrumental in establishing the Tudor dynasty. He committed his forces to the Tudor cause at Bosworth in 1485, and earned the epithet 'the man who killed Richard III' dealing the death blow to the king with his halberd. Henry knighted him on the field, and he accompanied the new king to London, riding by his side. However, his influence did not end there: Henry VII the new Tudor king, relied on him heavily during the early years of his reign calling him 'father Rice' because of his sound and wise counsel.
However, it was not enough to win a crown, one had to keep it and in the early years of Henry Tudor's reign there were several counterclaimants to the throne, first Lambert Simnel and second Perkin Warbeck. This threat to the fragile stability of the crown required careful handling, as there were many who still supported the Plantagenet cause. Rhys was instrumental in quelling both rebellions, finally capturing Warbeck in Dorset. Rhys went on the serve with Henry in France becoming one of his most respected and trusted commanders.
In 1505, Henry in one of his last acts, made Rhys a Knight of the Order of the Garter, a colossal achievement for someone of Rhys' origins. Massive celebrations were held over five days, at Carew castle in Pembrokeshire, Rhys' home; the celebration was remembered for many, many years. Nevertheless, there were more familial ties between Rhys and Henry. Their sons were firm friends, Gruffydd accompanied Prince Arthur to Ludlow and was a member of his entourage. Such was the affection between them, that on Arthur's death it was Gruffydd who carried his sword and laid it on his coffin. On Gruffydd's death he requested to be buried alongside his 'beloved prince' and their tombs are still to be seen in Worcester Cathedral.
On Henry's death Rhys continued to serve the Tudor dynasty. Now in his 60s, he ventured forth to France with Henry's son, Henry VIII, securing victories at Tournai and Therouanne. He also accompanied Henry to the Field of the Cloth of Gold and remained in high regard with the king for his wise counsel.
On a happier note, with the festive season approaching, Rhys supplied Henry VII and his son with large quantities of 'methegelin' a honeyed wine made especially in Wales and to which Henry VII was more than a little partial. So perhaps we should raise a glass to this unknown historical figure who made a vital contribution in establishing the Tudor dynasty, and reiterate what the bards sang,
Take, Wales knows well your lineage,
the raven [Rhys] into your secrets.
The flitting swallow [Henry] and ravens,
will bring splendour to London.
---
​
About Susan
Dr Susan Fern has lectured in history at Lampeter University and is currently research affiliate at the Open University. Her other books include The Jews Against Rome: War in Palestine AD 66-73 and The Emperors' Needles: Obelisks in Rome. She is a member of the Richard III Society and took part in the 1984 archaeological dig on the friary in Carmarthen where Rhys ap Thomas is buried. She lives in Winslow in Buckinghamshire.
​
The Man Who Killed Richard III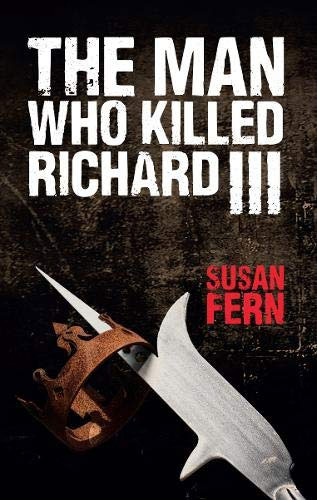 On 22 August 1485 on a battlefield in Bosworth, Leicestershire, King Richard III, the last of the Plantagenet kings, was dealt a death blow by the man who had sworn loyalty to him only a few months earlier. That man was Rhys ap Thomas, a Welsh lord, master of Carew Castle in Pembrokeshire. For his service that day he was knighted on the field of battle by Henry Tudor. Rhys ap Thomas's life had been inextricably linked with both Richard and Henry; all three young men grew up under the shadow of the Wars of the Roses, suffering losses and betrayals. Ironically, on his death Rhys chose to spend his final days at the Grey Friars in Carmarthen and was buried by the monks just as Richard had been almost forty years before, perhaps in an act of remorse. This is the story of the man who helped forge the course of British history.
Buy at Amazon.com - https://amzn.to/39dpJjR
or Amazon UK - https://amzn.to/3mbf7Ws